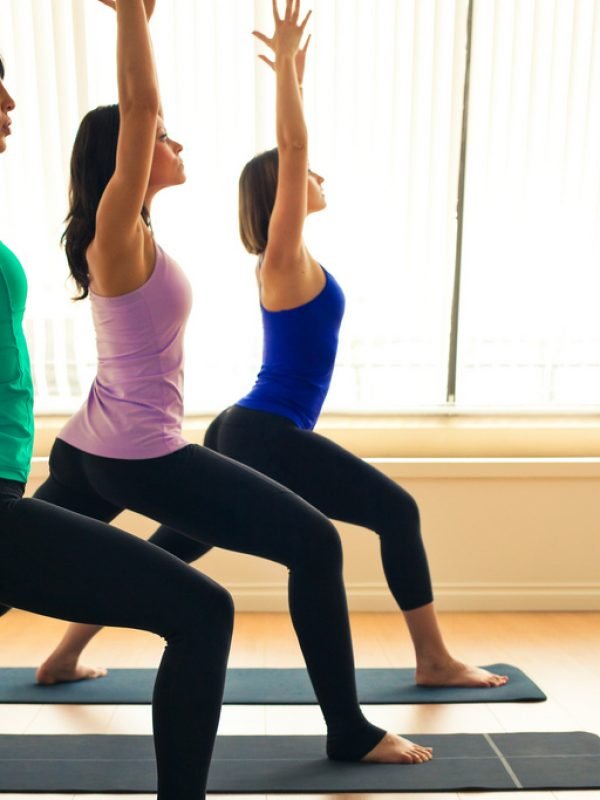 Haṭha yoga is associated in popular tradition with the Yogis of the Natha Sampradaya through its traditional founder Matsyendranath, who is celebrated as a saint in both Hindu and Buddhist tantric and haṭha yoga schools. Almost all hathayogic texts belong to the Nath siddhas, and the important ones are credited to Matsyendranath's disciple, Gorakhnath or Gorakshanath.Hatha yoga is about balancing the body and mind. 'Ha' represents the esoteric sun, and 'tha' the moon. The practice of Hatha yoga aims to join, yoke, or balance these two energies.
A yoga class described as 'Hatha' will typically involve a set of physical postures (yoga poses) and breathing techniques. These are typically practised more slowly and with more static posture holds.
Literally however, Hatha means 'force' and is more traditionally defined as 'the yoga of force', or 'the means of attaining a state of yoga through force'. So Hatha yoga can be considered as anything you might do with
asana – yoga postures (practised in any style of 'yoga')
pranayama – breathing techniques
mantra – chanting or reciting
mudra – hand gestures
shatkriyas and shatkarmas – cleansing techniques
types of visualisation.